I was invited to attend the event as a media , thanks to HONGPENG and SHANE !
Please note that the media pass lanyard is also the bottle opener .
Over 500 Singaporeans and foreigners turned up for the event , queueing patiently to get their pass .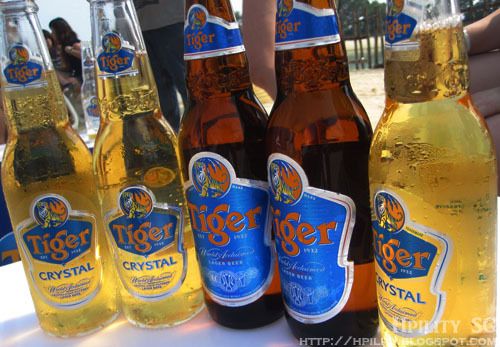 Free flow of tiger beer and tiger crystal are up for grabs until 5 pm , while stocks last .
One of the entertaining stage games played whereby helmet is the only protection the participants have .
Music performances by up-and-coming local band 53A , consists of 2 guys and 2 girls .
Let us salute Shane for shaving his head bald for charity .
How can I forget to take a group picture with fellow bloggers ?